Why climate change?
Climate change is upon us. The discussion is no longer just about the science of climate change. The ramifications are being felt in all areas of human endeavour. health, engineering, design, law, business, finance and, of course, politics. The list goes on.
At UTS, a very approximate first count reveals that there are over 35 separate research groupings working on aspects of climate change, and at least three newly approved degrees.
The forum brought together all groups and individuals with an interest in climate change and its impacts, showcasing the distinctive depth and breadth of UTS's activity and expertise in this critical area.
The annual Academic Board forum was held on Wednesday 13 October 2021 from 9am to 10.30am, via Zoom webinar.
Video and presentation
Watch the forum and download the full presentation at Academic Board forum: Climate change (access restricted to UTS staff and Academic Board members).
My sincere thanks to these presenters for sharing their work with the UTS community.
Program
Download the full program: Academic Board forum 2021: Climate change (PDF 239KB)
Speakers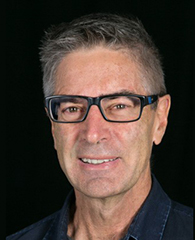 Professor Anthony Dooley
Head of School of Mathematical and Physical Sciences
Chair of Academic Board
Professor Anthony Dooley took up the position of Head of the School of Mathematical and Physical Sciences at UTS in January 2016, following a period of four years as Professor of Mathematics at the University of Bath, United Kingdom, where he was Deputy Head of Department and the inaugural Director of the Bath Institute for Mathematical Innovation. Before that, he was Professor of Mathematics at the University of New South Wales, where he was Head of the School of Mathematics and Statistics.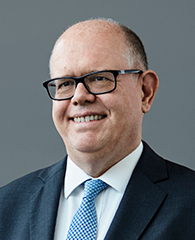 Professor Andrew Parfitt
Provost and Senior Vice-President
Professor Andrew Parfitt is UTS's Provost and Senior Vice-President, a position he's held since February 2017 after a decade of senior leadership roles in the higher education sector.
Andrew has served on advisory committees to the NSW Board of Studies, Teaching and Educational Standards and the Australian Institute for Teaching and School Leadership. He was the Chair of the Universities Admissions Centre in New South Wales.
Professor Parfitt has previously held adjunct academic appointments at the University of Adelaide, the University of Sydney and Macquarie University.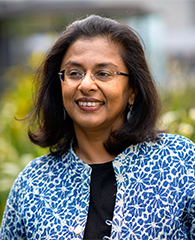 Professor Leena Thomas
Faculty of Design, Architecture and Building
Professor Leena Thomas is a sustainable architecture academic and research expert with an interest in transformational design practices that respond to climate change and promote health and wellbeing within the built environment.
Leena is internationally recognised for pioneering detailed post-occupancy evaluation and living laboratory approaches to develop a rich narrative of outcomes for people and buildings, and for her work in climate justice, zero carbon development, thermal comfort and high-quality living and work environments.
Her studies include iconic green buildings as well as a range of contexts from activity-based working, high density living, retail and transient environments to public buildings and precincts.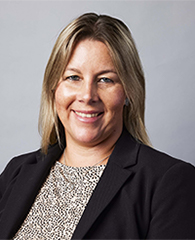 Alison Atherton
Research Director, Institute for Sustainable Futures
'Climate change is the most urgent and significant challenge we face. Tackling it requires fundamental transformation of our energy, food and other systems. Enormous collective effort is needed and universities have a unique and important part to play in that effort.'
Alison joined UTS in 2006 and has more than a decade of experience in sustainability research and consultancy. Alison's areas of expertise cover organisational and societal change including corporate sustainability, sustainable finance and energy policy.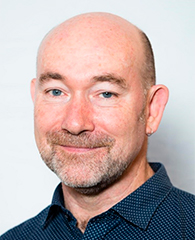 Professor Peter Ralph
Executive Director, Climate Change Cluster (C3), Faculty of Science
Founder, Deep Green Biotech Hub
The Climate Change Cluster (C3) delivers new knowledge in both climate adaptation as well as climate mitigation.
Professor Ralph leads C3's algal biotech team. Peter collaborates across faculties and institutes to develop climate solutions and works with industry partners to establish examples of the circular bioeconomy.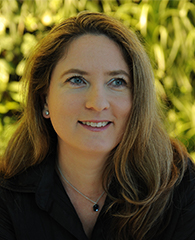 Danielle McCartney
Head of Sustainability
Danielle joined UTS in 2011. She is responsible for improving the university's sustainability performance through the planning, delivery and communication of sustainability initiatives. Danielle provides strategic sustainability advice and works collaboratively across UTS's governance, operations, engagement, research, and teaching and learning areas to deliver sustainability outcomes.
Danielle is currently developing UTS's pathway to net zero including targets for scope 1, 2 and 3 emissions.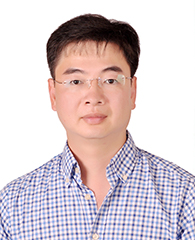 Professor Long Nghiem
Director, Centre for Technology in Water and Wastewater
Professor Nghiem's research work centres around separation technologies and bioengineering for sustainable water systems with a focus on energy and resource recovery, water reuse, and water for the industry.
Professor Nghiem was a visiting professor at Colorado School of Mines in 2009, an August-Wilhelm Scheer Visiting Professor at the Technical University of Munich in 2016, and a Chinese Academy of Science Presidential International Fellow at the Shanghai Advanced Research Institute in 2019. Long has supervised to completion 24 PhD and 11 master by research students. He has published more than 350 peer review journal articles. He is a co-Editor-in-Chief of Environmental Technology & Innovation and Editor of the Journal of Membrane Science.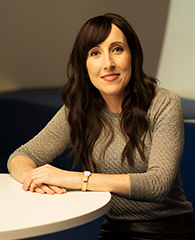 Associate Professor Danielle Logue
UTS Business School
Danielle is Associate Professor in Strategy, Entrepreneurship and Innovation in the UTS Business School and Director of the Centre for Business and Sustainable Development.
Danielle's research portfolio draws on a broad base of organisation and institutional theory to examine processes of social innovation, with recent projects investigating new forms of organising and financing to address social and environmental problems including impact investing, civic crowdfunding platforms, social stock exchanges, social impact bonds and social enterprises.
In recent years, she has led major research contracts for the Department of Foreign Affairs and Trade, Department of Social Services, NSW Treasury and the Wayside Chapel.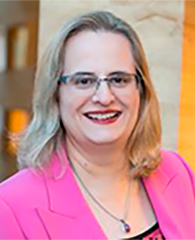 Professor Natalie Stoianoff
Faculty of Law
Natalie is the Director of the Intellectual Property Program in the Faculty of Law and Australia's first female Taxation Law Professor. Professor Stoianoff is a regular participant in the annual Global Conference on Environmental Taxation series publishing on climate change and carbon markets, the evaluation and impact of taxation concessions for mine site rehabilitation, and conservation covenants.
She is Chair of the Indigenous Knowledge Forum Committee, co-convenor of the UTS Technology and Intellectual Property Research Cluster, a member of the UTS Commercialisation Advisory Panel, and member of the Australian Academy of Law.
Her international leadership resulted in her election in 2021 as President of the Asian Pacific Copyright Association. She is also currently serving on the National Standing Committee on Energy, the Environment and Agriculture.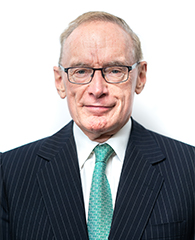 The Hon. Bob Carr
Industry Professor, Climate and Business, Institute for Sustainable Futures
'I was proud as Premier to introduce the world's first carbon trading scheme (the GGAS) in 2003; to have curbed the removal of native vegetation; to have declared 350 new national parks; and introduced new standards on water and energy to apply to all new housing: all in response to the challenge of global warming. The best description of global warming is "Mankind's craziest experiment".'
Professor Carr joined UTS in 2014 as Director of the Australia-China Relations Institute.
Former foreign minister Bob Carr is also the longest continuously serving Premier in New South Wales history. As Premier, Bob received the World Conservation Union International Parks Merit Award for creating 350 new national parks. He was made a life member of the Wilderness Society in 2003.
Bob received the Fulbright Distinguished Fellow Award Scholarship. He has served as Honorary Scholar of the Australian American Leadership Dialogue. He is the author of Thoughtlines (2002), What Australia Means to Me (2003), My Reading Life (2008), Diary of a Foreign Minister (2014) and Run For Your Life (2018).
Contact
Liezel Swart
Acting Executive Officer (Governance Support)
Tel: 02 9514 1464
Email: Liezel.Mcevoy@uts.edu.au